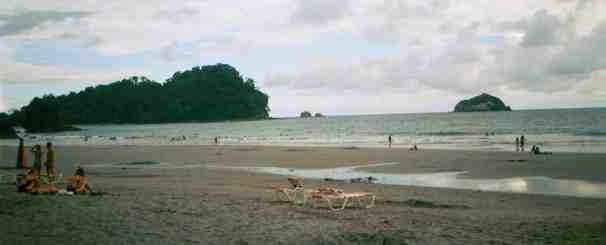 This is a scene (it really does not do it justice) of the Beach in Manuel Antonio. On the left of the picture is the actual Manuel Antonio National Park. We hiked through that Park, up and down the slick rocky coastline in the tropical heat. It was NOT a "walk in the park"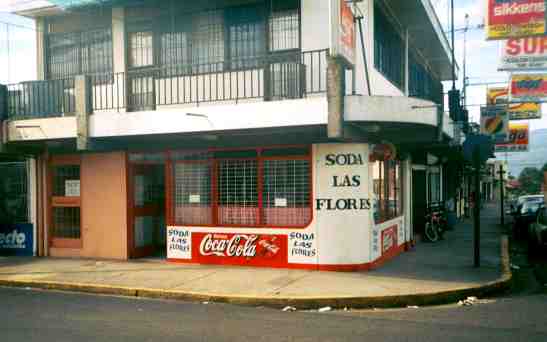 This is a "Soda" one of the many small restaurants that cover the city. They sell soft drinks and sandwiches primarily. Note the beautiful hand lettering and artwork.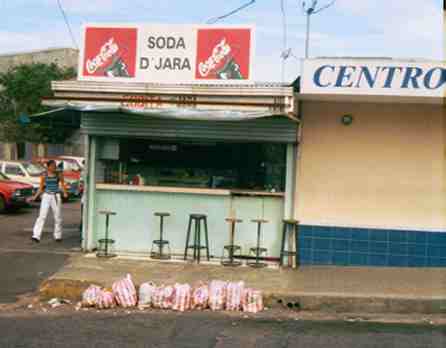 This is another "Soda". Note the stools (called "bancos") that probably are the clue that the name "soda" comes from the old "soda fountain" restaurants in the U.S. of the 40's and 50's.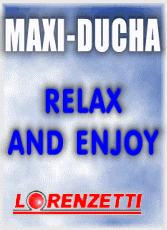 This is a picture of a water heater/shower head we used everyday for our showers. It heats water as it comes through rather than depending on a large water heater. It's one of those devices that makes your visit interesting (and sometimes cold).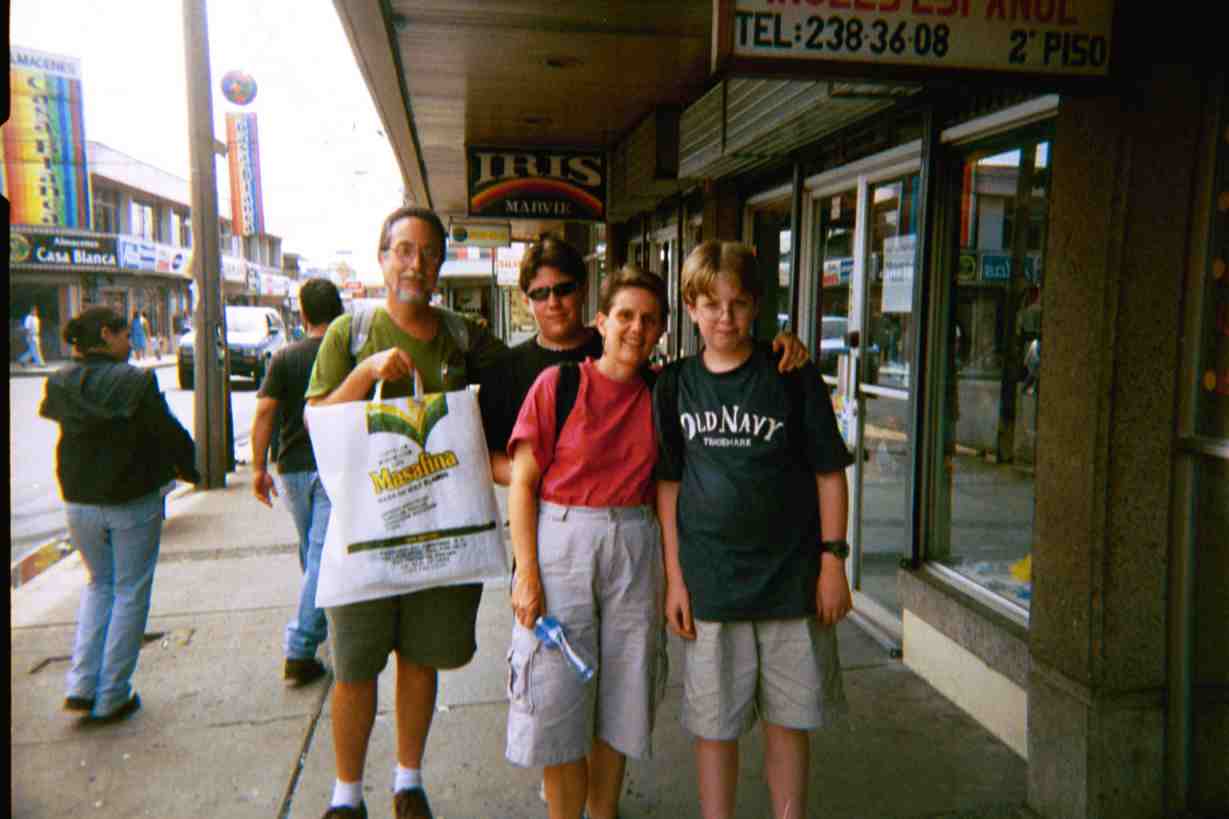 Here we are in front of the entrance to IPED (our school). The people and teachers here were wonderful. Note the fine corn flour sack "hand luggage" that I purchased at the market earlier. I bought five (around 30 cents each). I wish I had bought more.