Cafe du Monde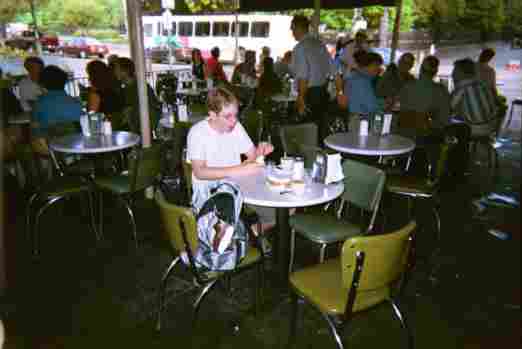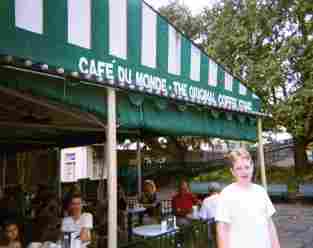 Click Here to visit the Cafe du Monde website. Where you will see old photos and new ones of the Cafe.
Here a picture of the hotel where we stayed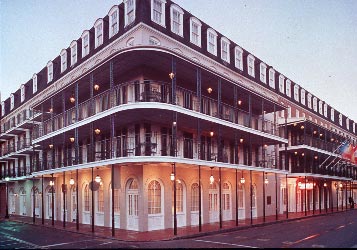 We stayed at the Inn on Bourbon which was rated as Very Expensive in our Frommers Guide but our god-send of a travel agent at AAA was able to get us the best price in the entire French Quarter. It was, in fact, a very nice hotel with a concierge and attentive staff
Clover Grill (Burgers cooked under a hubcap)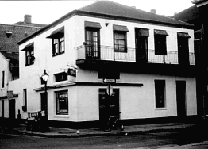 Thiese are a few scenes of the Clover Grill. This place was just down the street from where we stayed and they featured hamburgers cooked under a hub cap. The burgers were good, but the strawberry malt that Andrew ordered was outstanding.

Did You Know?
The Cafe du Monde was the place we seemed to go to the most. Gary went there most morning s with Chase. The Coffee and Beignets (French donuts without holes)were the greatest. They come covered with tons of powdered sugar and they are very messy and quite wonderful.