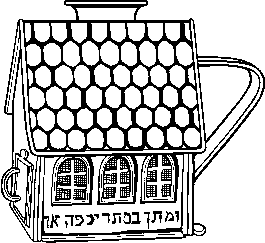 Pushke - Tzedakah Box
This is the Home Page of Gary's Sokolow's Ninth Grade Hebrew School Class
This is the place where my class can get information on lesson plans and information on other links of Jewish interest.

---

We have our own discussion site on the Internet - Try it out.

discusion site - click here to join and enter
---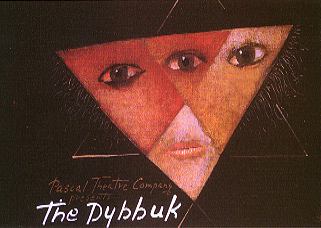 Artwork on the Dybbuk, a Yiddish language movie we saw in our class. The movie (1937 - Poland) dealt with issues such as love, death, and the occult (Kabalah). A heartbreaker, where only in death, did the couple in love get to be together. The theme song of this movie was the "Song of Songs" (Shir ha'Shirim) from the Bible


click this graphic for a Real Audio recording of the Song of Songs
" The world was never so worthy a place
as when the Song of Songs was presented to it.
For if all scriptures are holy,
the Song of Songs is the Holy of Holies."
Rabbi Akiva
The Dybbuk: Go see a description of the movie.
Kabbalah Beginner's Guide - Go here to find a beginner's guide to Jewish Mysticism.